Menu (as of October 2019)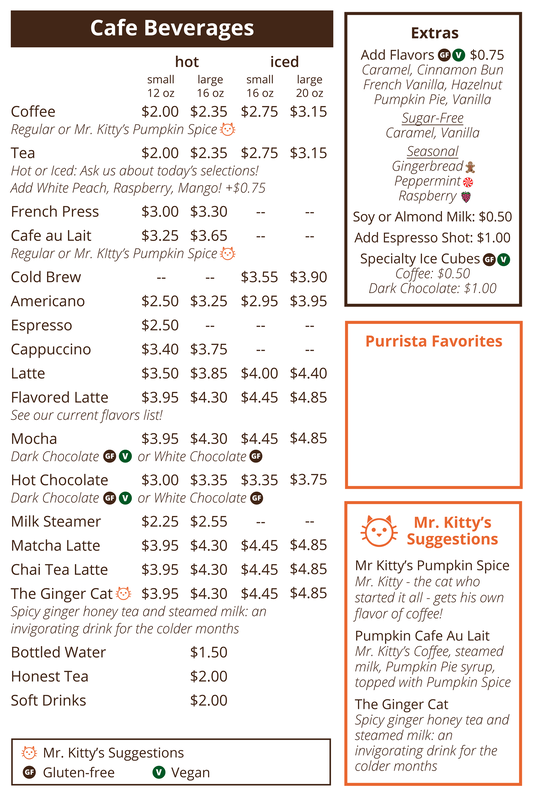 Our Partners

Kitten Coffee
Based in Brooklyn, Kitten Coffee specializes small batch premium coffee, utilizing a natural fermentation process, which infuses the beans with flavor.

Moon Rocks Gourmet Cookies
Voted Top Desserts in New Haven County in the CT Now Best of 2017, Moon Rocks cookies have a unique shape and are handmade, flavorful, but not overly sweet.

Sweet Treats by Sonia


Known for big cinnamon rolls, all products are handcrafted with

natural ingredients, and no preservatives.

Kathy's Famous Cookies

Baked fresh and from scratch daily, Kathy's cookies and biscotti

are found in dozens of grocery stores all over Connecticut.